Are you sick of paying hundreds, if not thousands, of dollars every year to edit your videos? Don't worry—you don't have to! In fact, you can create amazing videos today! There are so many online video editing tools that it can be hard to figure out which one to use.
Video editing tools are available online for free or with a small monthly fee, so you can get professional-looking videos without all the hefty costs. Take a look at this list of the top 8 video editing tools that marketers use to edit their videos and learn how they can help you create high-quality videos without having to break the bank.
1) Promo Video Maker Online
Promo's video maker online will allow you to quickly and easily create videos for your company, products, or services. Create best explainer videos, product demos, and social media content. Whatever your video needs are, this free video creator tool can help you make them a reality.
Promo video maker online is compatible with all major web browsers and devices. Your Promo account lets you use our library of professionally designed templates as well as upload new ones! Promo's video maker online makes it easy to edit and share your videos. So what are you waiting for? Create a video now!
2) PowToon
PowToon is a free online video maker that enables you to create animated videos. It's so easy to use! Simply open your account, select a template, and get started making your video. You can add text, images, videos and music all within PowToon.
Add in animated characters, titles, and sound effects for that professional look. You can even sign your video and add closed captions if you have a voice over. You can then download your video as a video file, or share it instantly via social media.
3) Wideo
Wideo is an online video maker. This means you can create professional-looking videos without learning how to use video-editing software or spending hundreds of dollars on advanced video software. With Wideo, making an engaging and eye-catching marketing video for your website is easier than ever before! You can even add branded backgrounds, watermarks, logos, and more. Wideo's videos are easy-to-use, fun to make—and best of all—completely free.
4) Animaker
The best online video editing tool for beginners is Animaker. It's simple and easy to use, and it's a great way to get some experience with video editing if you don't have any yet. You can choose templates or start from scratch, customise your animation or use one of their pre-made animations.
Then add effects and then export your video at different resolutions up to 1080p HD. This tool has it all! Moreover, you can quickly and easily create animated videos with drag-and-drop functionality. Equally important, you can add background music, graphics, and text with ease. It's one of our favourites. That's because it's very easy to use without a steep learning curve.
5) InVideo
InVideo is one of the most powerful and easy online video editor to exist out there today. The best part is, that you do not have to download any software on your computer. It is 100% cloud-based and will work seamlessly on your favorite browser. Even if you have no prior video-editing experience, you can make crisp videos with InVideo. If you are a social media marketer, business owner, or agency, a super-intuitive video editor like InVideo will help you accelerate your content-production game. Sign up for a free account today and get started!
6) Screencast-O-Matic
For quick and easy video editing, you can't go wrong with Screencast-O-Matic. The software allows you to record a full-screen or custom region of your desktop activity and provides simple editing tools that allow you to create high-quality, engaging content.
It also allows you to add background music and some basic special effects. When you're done, your videos can be saved in different formats. Then you can share via YouTube, Vimeo, or self-hosted video files.
7) Movavi Video Editor
Movavi is a cross-platform tool that lets you edit and trim videos, add text and audio overlays, and adjust video effects. It also supports motion tracking, which is perfect for marketers looking to overlay graphics on their video footage. As one reviewer put it: The best thing about Movavi Video Editor is that no editing experience is required.
8) AdmitHub Video Maker
It's important to know that YouTube isn't just for free videos. It can also edit your videos as well. Although YouTube is great for editing videos, a third-party program like AdmitHub needs to add branding or make custom edits. This software allows you to pick one or multiple files and use different filters, overlays, and music from what's already on YouTube. This is a great tool if you want more control over your creation than what YouTube offers. The best part? It's totally free!
Make video file smaller
To make a video file smaller with Ssemble online video compressor tool, you can follow these steps:
Go to the

Ssemble online video compressor tool

Click on the "Select file" or "Choose video" button to upload the video file you want to make smaller.

In the compression settings, select the output format, resolution, bitrate and frame rate of the video. Lowering these values will make the file smaller.

You can also choose to trim the video or remove any unwanted segments to make the file smaller.

Once you have selected the settings, click on the "Start Compression" button to begin the compression process.

Once the compression is complete, Ssemble will show you the original file size and the compressed file size.

Download the compressed video to your computer.

Check the quality of the compressed video before sharing or uploading it to ensure it meets your standards.
Note: Keep in mind that the lower the resolution and bitrate, the smaller the file size will be, but the quality of the video may be affected.
Final Word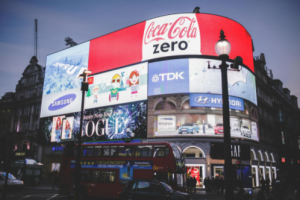 Image by Negative Space from pexels
Above all else, a video maker online will give you access to hundreds of effects, overlays, transitions, titles, and even audio that you can use. They provide a wide variety of possibilities for pre-production, but they also offer enough tools to help you after production is finished. It will allow you to create great videos with a creative touch. They offer free, professional-grade video editing for anyone who has an idea for what they want their final product to look like. They also provide full-service tools that align with your vision for how your video should look.